PIER DIGITAL LED LIGHT 3612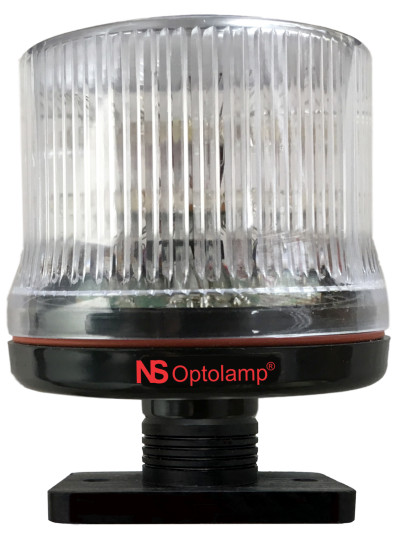 3 IN 1 LIGHT: STEADY LIGHT, STROBE and FAST STROBE LIGHT -Minimum orders: 15 units, for small quantities, please consult the model:SAPPHIRE Pro II.
Switches on-off automatically (electronic sensor):at dawn, at night and during storms or fog.
ABSOLUTE SAFE SIGNALIZATION: MAXIMUM LIGHT INTENSITY WITH DISCHARGED RESERVE BATTERIES.
Description:
Consumes 12 times less energy.
Ultra Low Consumption: It can work 40 nights with a 12V/75A battery without recharge it.
Total resistance against mechanic stress.
Easy installation.
Warranty HE: 2 years.
Pat. Dep.
Specifications: Photo-sensor built-in.

Weight: 216 gr.
Height: 114 mm.
Diameter: 82 mm.
Installation base: anodized aluminum (110mm x 32mm).
Power Source: 10,6V to 14,4V. (24V; 110V and 220V with optional converter).
Consumption UBC®: 0,230A to 1,3A.
Horizontal Range: minimum 2,0 NM (up to 3,5/4NM).
Light intensity: 403000 to 685000 mcd.
Flashes > Normal Strobe: 1 sec and Fast Strobe: 0,5 sec.
Colors options: white; amber; red; green and blue.
Light source: Electronic LED.
LED life: minimum 50000 hours.