SURFACE MOUNT LED LIGHT "Fiji II" To Replacing Halogen 18 to 20W - NEW Featured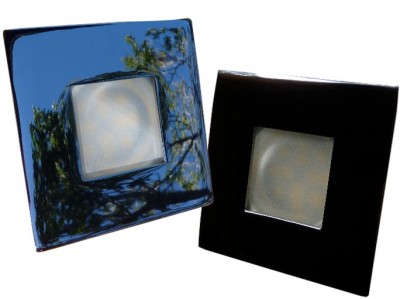 DESCRIPTION:
SURFACE MOUNT MARINE LED LIGHT "Fiji" Generation II - BRIGHT
Maximum light intensity with discharged batteries: absolute safe illumination in all conditions.
Ultra Low Consumption - UBC®: it can work 31 nights with a 12V/75A battery (62 nights on 24V/75A), without recharge it.
Safe illumination from 10V to 30V.
The cabin always illuminated in navigation at night.
Keeps your cabin cool, cold–lamp.
Total resistance to mechanic stress.
Warranty HE: 2 years.
SPECIFICATIONS:
Weight: 142 gr.
Stainless Steel 316L - BRIGHT
Dimensions: diameter 75mm.
Hole diameter: 63 mm.
Deep: 24 mm.
Power Source: 10V to 30V.
Consumption UBC®: 12V= 0,200A (200mA); 24V= 0,100A (100mA).
Light Source: Electronic: 12 LED - 450lm.
Angle: 140°.
Options Temp. white Light: 4000K.
LED life: minimum 50000 hs.